How we work at Rotoclear.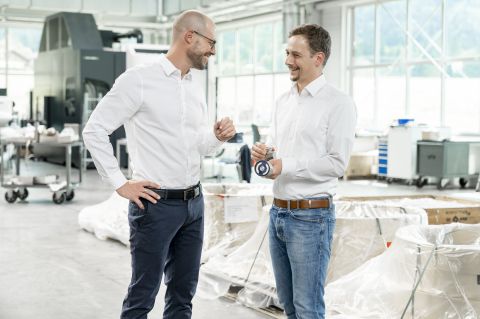 We at Rotoclear are proud of the fact that we have defended our role as technology pioneers with exciting innovations time and time again. Our work culture is therefore shaped by profound openness and high expectations of ourselves.
Does that sound like a fit for you? Then you should definitely read on.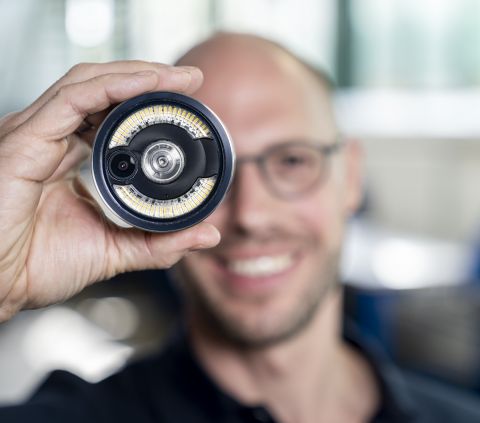 We often only become aware of just how important our senses are when they're restricted by external influences, as anyone knows who has ever been high up in the mountains on a foggy winter day.
We at Rotoclear have dedicated ourselves to overcoming limitations to the senses.
Global pioneers –
for nearly 40 years
Rotoclear combines the agile spirit of a start-up with the safety and experience of an owner-managed family company.
As technology pioneers, we can look back at nearly 40 years of history full of groundbreaking innovations.
Our corporate culture is still shaped to this day by profound openness to new ideas and solutions.
Our innovative solutions are in high demand internationally – and we work closely with sales partners around the world.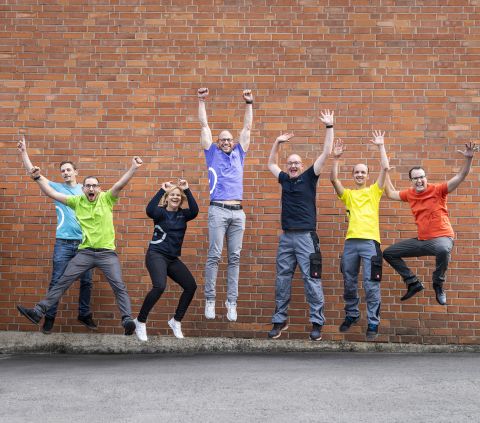 Five reasons
to work at Rotoclear
The best conditions for outstanding performance
We believe that good work should be rewarded accordingly. Whilst we expect high performance from all our employees, we also offer them a wide range of outstanding conditions.
We at Rotoclear are team players: we appreciate each other's work, are there for each other and do everything in our power to achieve the best solution together. This spirit is always tangible – and essential for our understanding of good collaboration.
Freedom and responsibility
Freedom and responsibility are two sides of the same coin: Rotoclear employees take charge of larger projects and entire areas of responsibility early on.
But they also enjoy a great deal of freedom: for example, they can decide when and where to work or, if possible, even where to focus in their work.
Fast decision-making processes and flat hierarchies
Rotoclear is anything but a complicated company: here you will find flat hierarchies and fast decision-making processes. This allows us to operate more flexibly – and put your ideas into practice sooner!
Our location is conveniently situated near Heidelberg Central Station.
Heidelberg is part of the Rhine-Neckar Metropolitan Region, offering cultural diversity and an urban lifestyle as well as plenty of nature in the nearby Odenwald mountain range.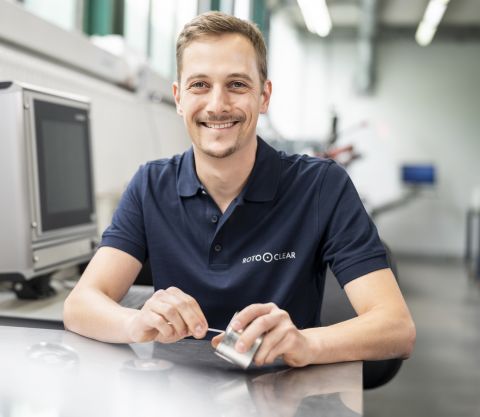 "I work at Rotoclear because the team here is simply unbeatable."
Manuel Linnenschmidt,
Head of Product Design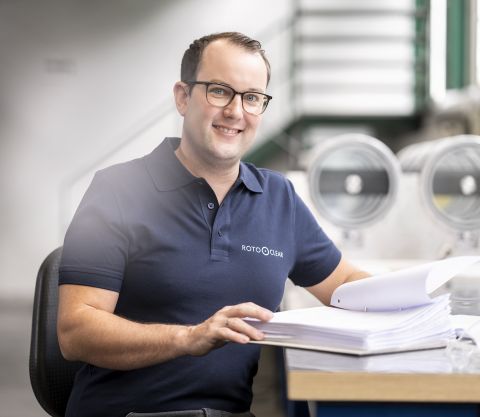 "What sets Rotoclear apart from the rest as an employer? A wonderful environment, independent working, respect for others – and plenty of future prospects!"
Tobias Hüwelthewes,
Internal Sales and Purchasing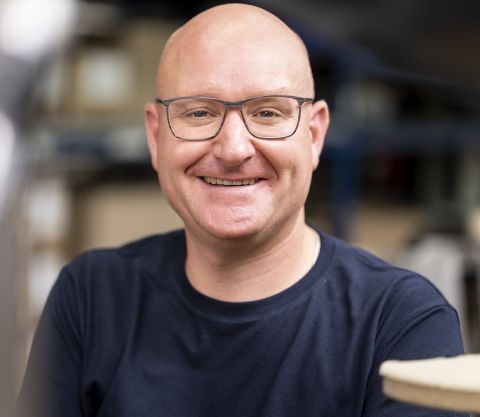 "At Rotoclear, I felt like a valued member of the team from the very first day. The people and work climate here are simply unbeatable."
Matthias Kolmer,
Head of Production & Logistics
"For me Rotoclear is the best proof that even a small team can achieve a lot."
Raphael Klos,
Produktion
We are looking forward
to your application!
Whether you are a creative mechanical engineer, a gifted software developer or a brilliant customer consultant: We are always looking for exceptional talents.
If you would like to become a member of our powerful team, we are looking forward to your convincing unsolicited application via email.