Hello, world. We're Rotoclear!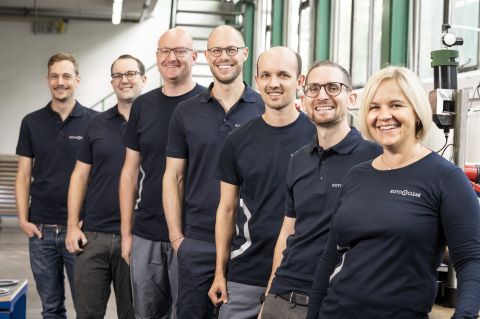 Our products provide users with clear insights where otherwise fluids or particles would obstruct the view.
The unobstructed view is a means to an end, as the newly acquired visual information forms the basis for valuable findings that allow you to make processes safer, more reliable and more efficient.
Our mission:
Overcoming limitations to the senses.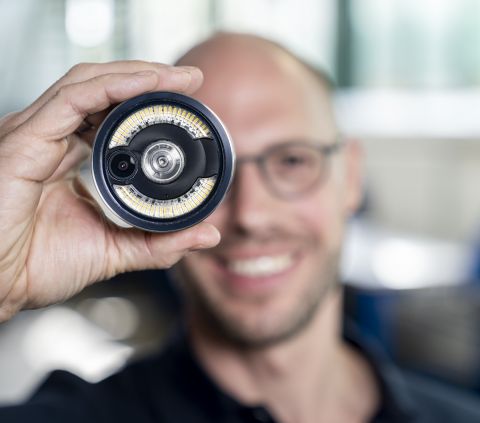 People are dependent on their senses to respond quickly and appropriately. We often only become aware of just how important they are when they're restricted by external influences, as anyone knows who has ever been high up in the mountains on a foggy winter day.
Our team is, of course, made up of different people. And that's a good thing! But we've always agreed on a few points – and will continue to do so in the future. So, it should come as no surprise that these values have shaped our product developments over the long term.
Simple
Why make it complicated when it can be so simple? At Rotoclear, we're never satisfied until we've found the simplest solution for complex challenges.
And that's how Rotoclear products come about, which are a huge hit with users around the world with their simple function. Simply because they're much easier to install, operate and maintain.
Reliable
When we make a promise, we keep it, regardless of what happens. But maximum reliability is also an essential standard applied to all our solutions.
After all, a product cannot excite users over the long term and thus continue to conquer the market until it functions reliably.
Exciting
Excitement is both the engine and aim of our work, as we not only carry out our responsibilities with lots of passion, but also always demand that the results excite our customers.
The people behind
Rotoclear
Most importantly, it's the people behind it. They're passionate about doing their part every day to ensure our solutions excite OEMs and users around the world – whether it's about clever product development, comprehensive advice or quick delivery.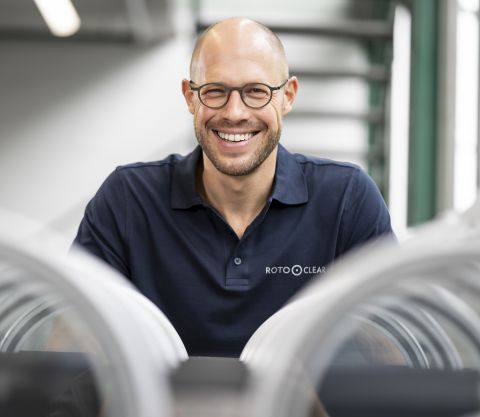 Florian Friedrich
CEO
'I couldn't imagine a better team: everyone here is a specialist in their field. Together, we're unbeatable.'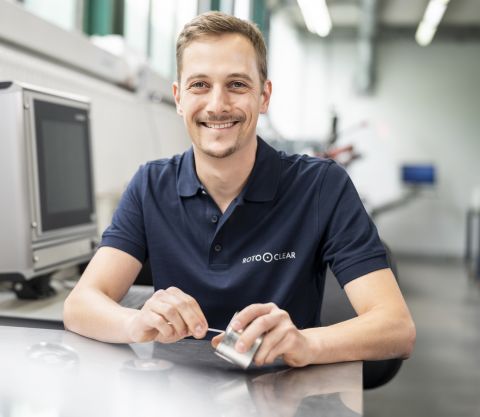 Manuel Linnenschmidt
Product Design
'What makes us unique? We at Rotoclear are only satisfied when a solution excites users with its simplicity and reliability. A standard that inspires me every day anew.'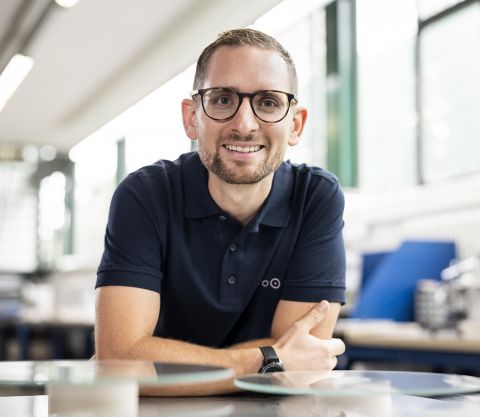 Markus Reiss
Product Management
'We offer our customers outstanding solutions that simplify their everyday work. And if there's ever not a solution yet available, we as a team will simply develop a new one.'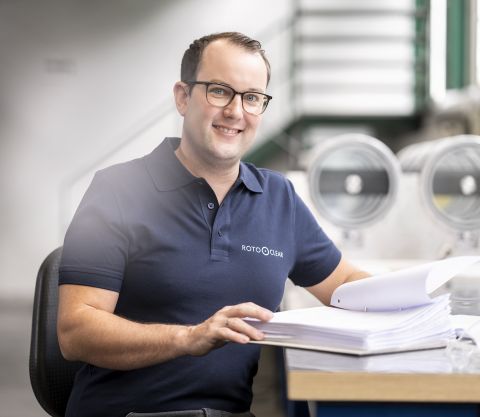 Tobias Hüwelthewes
Sales & Purchasing
'The positive energy with which our team develops, improves, produces and sells products is simply contagious. You can actually feel how we're progressing by leaps and bounds!'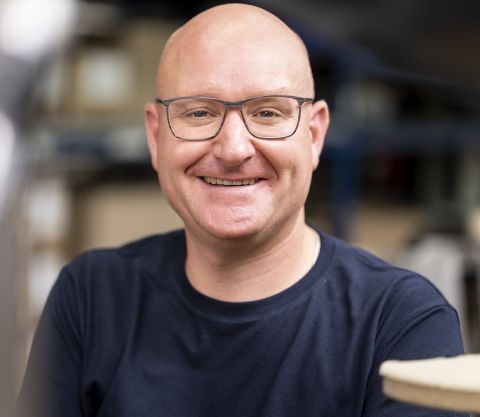 Matthias Kolmer
Production & Logistics
'Our products excite me time and time again – because they're so sophisticated and yet simple. So, there's a lot of motivation to make the rest perfect, too.'
Raphael Klos
Production
'Rotoclear products are well known and in high demand around the world, so you always do your best with installation, of course. And it should always be that way.'
What is it that makes
our company so unique?
Florian Friedrich, CEO of Rotoclear, talks about our company, the drive behind it and our product philosophy.
Dieser Inhalt eines Drittanbieters wird aufgrund Ihrer fehlenden Zustimmung zu Drittanbieter-Inhalten nicht angezeigt.
Pioneers for
nearly 40 years
Rotoclear combines the agile spirit of a start-up with the experience of a long-standing company because, even though Rotoclear GmbH wasn't established as an independent company until 2019, we can still look back on nearly 40 years of product history.
1983
Autz + Herrmann GmbH, from which Rotoclear GmbH emerged 36 years later, developed the first spinning window for machine tools in 1983: a world first at that time, for which a patent application was filed two years later.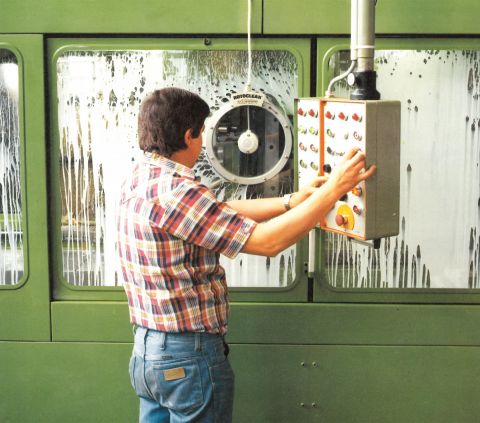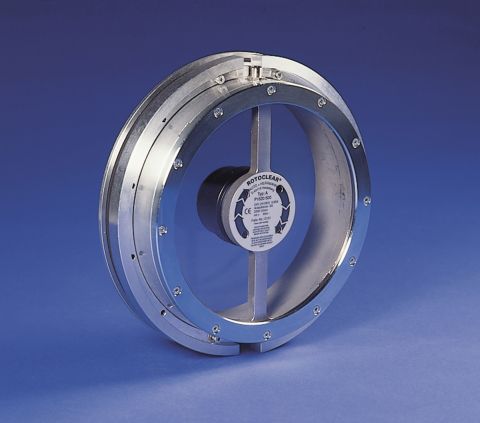 1988
S stands for greater safety
A clear view and maximum safety: the Rotoclear spinning window was joined by a safety glass in 1988. And thus, Rotoclear S was born.
2008
The S2 reduces installation depth
Much slimmer and still just as safe: we developed the Rotoclear S2 in 2008, the first spinning window with an installation depth of just 76 mm.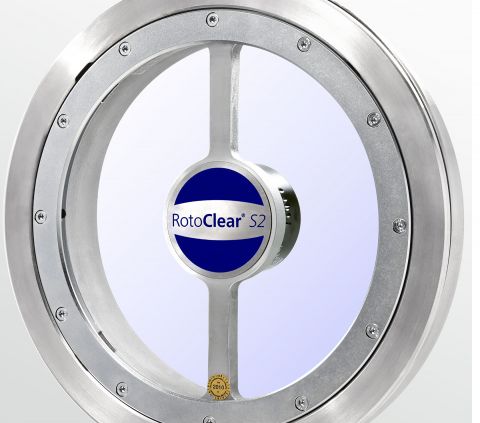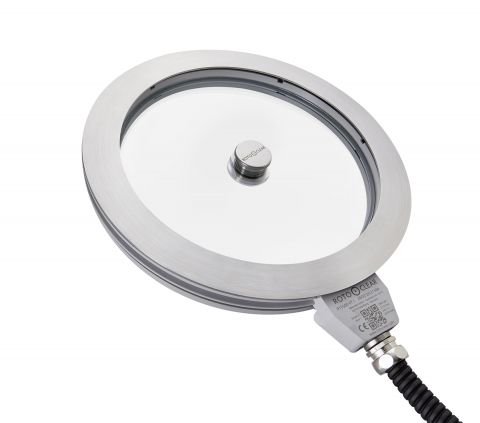 2013
The S3 sets new standards
The next generation was developed between 2010 and 2012 and ultimately launched in 2013: the Rotoclear S3 self-cleaning spinning window boasts an all-new drive concept and a minimum installation depth – another groundbreaking achievement!
2016
We presented another world first at the METAV trade fair in Düsseldorf in 2016, in the form of the Rotoclear Vision: specially developed for the S3, the wireless Wi-Fi camera now also provides users with reliable views of their machining processes even from a remote location.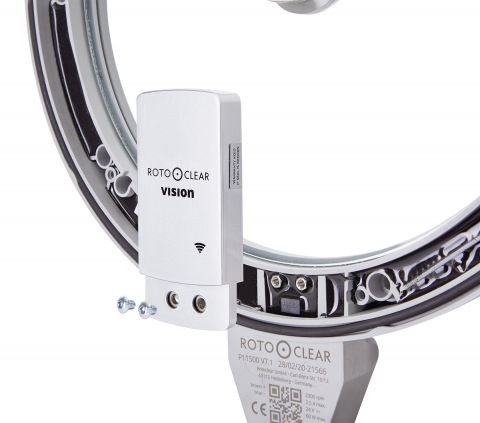 2019
Presentation of the Rotoclear C
The next world first was unveiled at EMO 2019 in Hanover in the same year: a new camera system, the Rotoclear C, hits the market, providing observers with new insights into the machining process.
2020
New perspectives
with the Rotoclear C2
Efforts to optimise Rotoclear C continued unabated, with the internationally leading camera system for machine interiors ultimately released in 2020 in the form of the Rotoclear C2. A world first: it's now possible for the first time to observe the machining process from the perspective of the tool.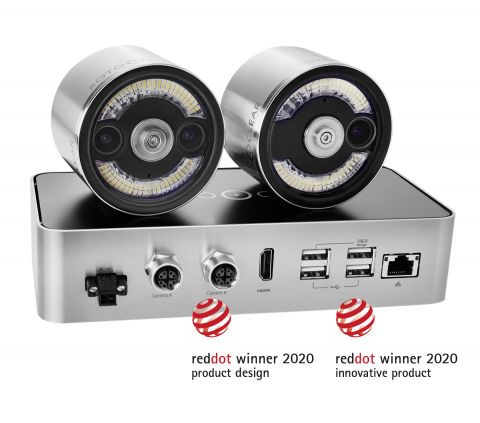 2021
An affordable first step with the Rotoclear C Basic
The Rotoclear C Basic adds a simple HDMI-based camera system to the Rotoclear product portfolio. The special feature? By using identical modules, users can easily upgrade the system to a Rotoclear C2 at any time.