Why our solutions are indispensable for your machine tool.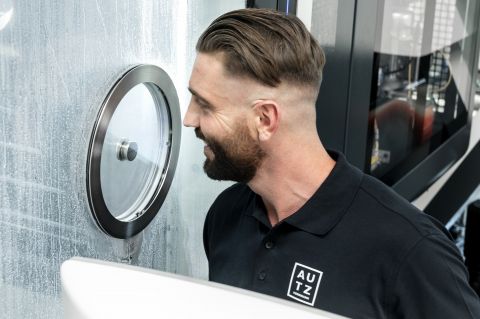 Rotoclear convinces
in all phases: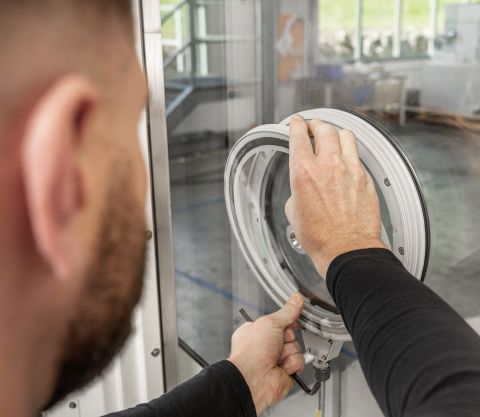 Installation
Whether spinning windows or camera systems, simple installation is everything when it comes to developing our products.
Our products boast compact dimensions and minimal interference contours and come with practical installation aids. Our products can thus be installed with precision at all times – without the need for special training.
Start-up process
Our products not only make the visual monitoring of the start-up process safe, simple and convenient, but also entirely eliminate the need to constantly open the door, which can be very inconvenient. Our products thus noticeably accelerate start-up.
Continuous visual monitoring also significantly reduces the number of tool and workpiece collisions. The result? Lower scrap costs and much higher productivity.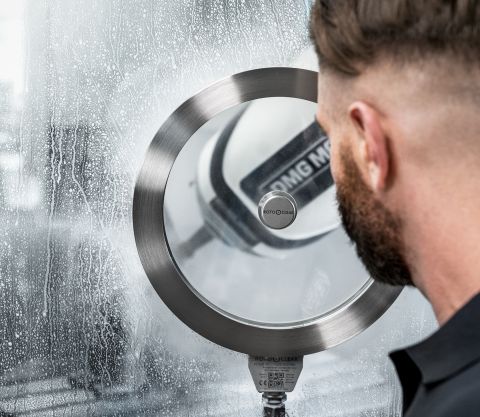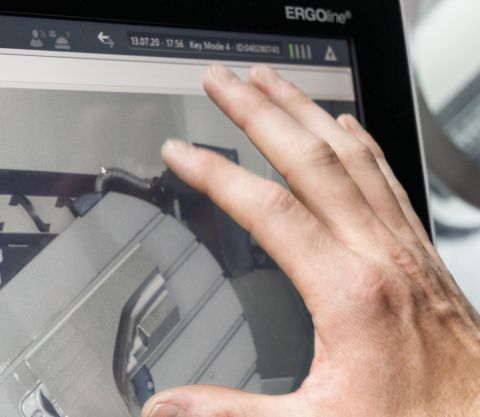 Batch production
Rotoclear products allow you to monitor the tool and work at all times – and thus acquire valuable information which can be used to continuously improve your machining processes.
But our products also offer clear organisational benefits: the simple option to visually monitor the machining process allows you, for example, to operate multiple machines at the same time.
Cleaning
Our Rotoclear S3 spinning window and the window of the Rotoclear C2 camera also have to be cleaned occasionally. But cleaning couldn't be any easier – and can be done instantly in just one step.
You no longer have to extensively clean the machine tool window, which not only means much less work, but also reduces wear on the machine window.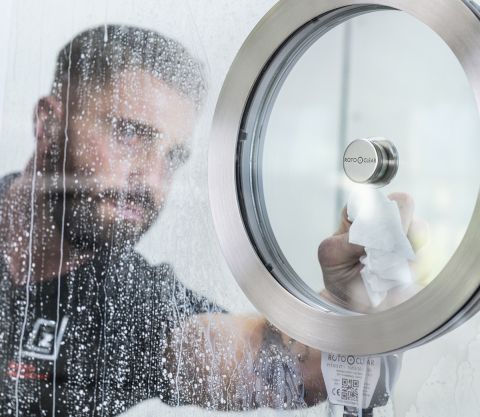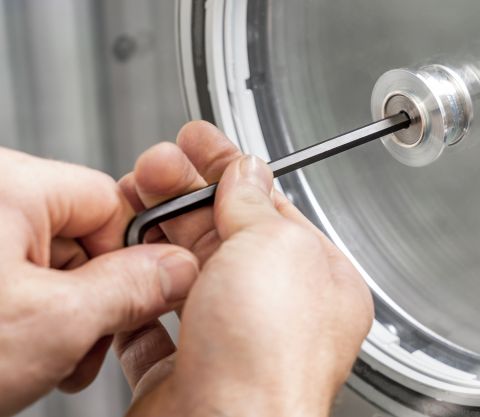 Maintenance and repair
Rotoclear products feature a modular design, meaning individual parts can be replaced quickly and easily when repairs are necessary.
This clever design reduces maintenance costs, whilst the option to replace individual parts in a flash also minimises secondary costs resulting from damage.
Why DMG MORI
relies on Rotoclear?
Discover why Rotoclear products for Raphael Kostas from DMG MORI are essential components of every machine tool.
Dieser Inhalt eines Drittanbieters wird aufgrund Ihrer fehlenden Zustimmung zu Drittanbieter-Inhalten nicht angezeigt.